Fishing is a lovely way to spend time outdoors with family and friends or by yourself. To help you start, we've gathered for you the following top 8 fishing tips for beginners that you must start with.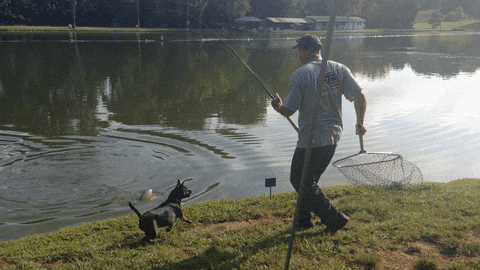 1- Educate yourself using fishing books and online articles
Before you start fishing, look for some information that may be available in books or on the web. It's always necessary for a beginner fisherman to have some idea about what he is getting himself into.
2- Learn some pre-fishing skills
After you finish learning about the science and art of fishing, start by practising some pre-fishing abilities like adding bait to hooks, casting your line and binding knots.
3- Opt for the right fishing equipment
Think about getting a fishing license. Then, get an appropriate fishing rod and reel. Choose a rather "loose" rod that is approximately as long as you are tall and that is a comfy weight for your casting arm. Spinning reels, which spool perpendicular to the rod, are more common for the beginner than bait cast reels. Consider buying a fishing that is delicate and breakable.
4- Pick the correct bait
You have to know what fish you are trying to catch and what type of bait attracts them. For example bream fish like insects. You can either buy live bait or gather your own like worms, shrimp, cheese… You can as well use Synthetic baits.
5- Get appropriate outfits
Ensure you are dressed in layers and that you carry a waterproof coat with you because the weather may change radically during the day. Boots are extremely important also.
6- Identify your fishing location
Pick a spot you will enjoy spending long hours in and where you can catch plenty of fish. Get advice from other experienced fishermen who can help you choose the perfect lakes, rivers, and ponds for fishing. Knowing these fishing places lead to plenty of fish. Uncover a location where deep water meets shallow water, where you can find most fish big enough to catch.
7- Check the weather  
Even you can fish during any weather conditions, but it has been proven that a successful trip still needs a cloudy sky.
8- Bring food but not kids
As a beginning fisherman, catching the first fish may take long hours. So, consider bringing food with you. And, because fishing needs a lot of attention and patience, it is recommended not to bring children if you have to continually pay attention to them.